1. Place R.S. of facing to
W.S.ofGarment,
matching notches and
seam lines.
2. Tack and stitch along the
seam line.
3. Trim off seam allowance
to 0.5 cm. Snip at regular
intervals.
4. Turn facing through to the
R.S. Ensure that there is
no grove.
5. Turn seam allowance
round edge of facing
5. Tack in position and
stitch. Remove tacking
and Press.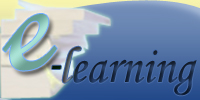 | | | |
| --- | --- | --- |
| | Clothing/Textile Paper 2, May/June. 2010 | |
(a) Briefly describe the three types of facing.
(b) With the aid of three diagrams describe how to attach a decorative facing on a round neckline.




_____________________________________________________________________________________________________

The candidates did not know type of facings and how to attach them.

The required answers to the questions are as follows:

(a) Straight facings:
These have the facing cut on the straight grain of the material and the edge to be faced is quite straight, though not necessarily to a thread e.g. a facing at the top of a pocket, at a square neck, at the hem edge of a straight cut skirt.

Shaped facings:
These are cut the same shape as the edge to be faced and on the same grain, so that close examination will show that the threads of the facing are exactly in line with those of the article.

Crossway facings:
These have the facing cut on the true cross. These can be recognized by looking at the facing carefully, when it will be seen that the straight threads slant across the facings.

(b) How to attach a decorative shaped facing

'

-
Powered by Sidmach Technologies(Nigeria) Limited .
Copyright © 2015 The West African Examinations Council. All rights reserved.